Monday, 3 October 2016
The Heart of the Matter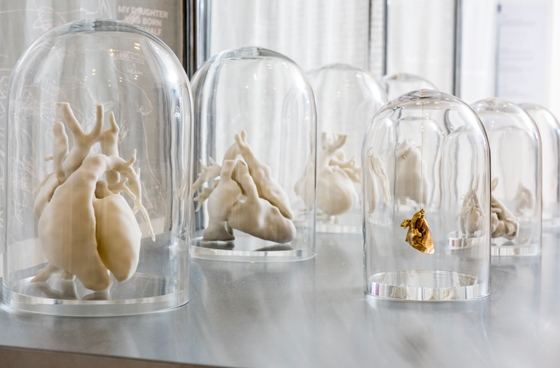 A transdisciplinary project conceived by artist Sofie Layton and Dr Giovanni Biglino (Bristol Heart Institute)
An interdisciplinary exploration of the heart, its narratives and forms, with a participatory process at its core. Working with important cardiovascular centres in London, Bristol and Newcastle, the project will leading to a public exhibition tour in 2018 in these cities.
In our vision, narratives/designs will be turned into a series of 'poetic hearts' (e.g. soundscapes, music composition, sculpture, textiles, digital animations...) to dialogue with the corresponding 'medical hearts' manufactured using 3D printing technology. The exhibition will illuminate this dialogue (between the 'medical' and the 'poetic') stimulating reflection on the uniqueness of the human heart.
Produced by Great Ormond Street Hospital Go Create! and Anna Ledgard in association with Artsadmin.
Supported by the Wellcome Trust and the Blavatnik Family Foundation.
For more information on The Heart of The Matter www.insidetheheart.org